Comfortable uniforms are an essential part of any team. Nowadays, a brand identity is everything. Therefore, quality branded workwear offers several perks for business owners and employees. It is more than adding a company's logo to a t-shirt. Branding work uniforms can enhance an employee's sense of responsibility and significantly impact their job satisfaction, behaviour, way of thinking, professional performance and productivity. At the same time, quality personalized workwear is cost-effective. Moreover, it provides ongoing promotional and marketing benefits for your company's overall business and public perception. This article presents several benefits of quality workwear for your company's image.
Branding your company
A trustworthy, unique branding reinforced by quality professional workwear has a significant role in every business. If you do that job properly, you will have a substantial advantage over the competition. You will also be immediately easily recognizable to your customers. As you know, trust is crucial in any business. Therefore, familiarity with your brand and confidence in its reputation will keep old customers and attract new ones. Long story short, placing your brand on your employee's workwear will create daily awareness of your work efforts and enhance your business.
Cost-effective advertising
Quality branded workwear makes your brand visible whenever your employees interact with potential customers, whether in public or online. You have to admit that this is a striking way of advertising that adds value to your business. However, that also means you gain many benefits from repeated exposure, which is not easy to achieve without continuous and significant investments. The employees who wear branded uniforms become a so-called walking advertisement for your company.
Contributes security requirements
It is crucial for employees to feel secure and adequately equipped while they carry out their jobs. Therefore, many companies in the United Kingdom provide obligatory workwear to avoid inconveniences. The law in the UK doesn't require employers to have particular uniforms or dress codes. On the other hand, laws determine what can be included in a business policy. According to the Equality Act 2010, workwear must apply to women and men equally regardless of the responsibilities and requirements of the duty. In addition, employers should supply employees with disabilities with a good quality uniform. Nevertheless, when it comes to workwear in the UK, the common practice entails precautions that include wearing protective clothing, high-quality work footwear, goggles, kneepads and other accessories important for employees' safety.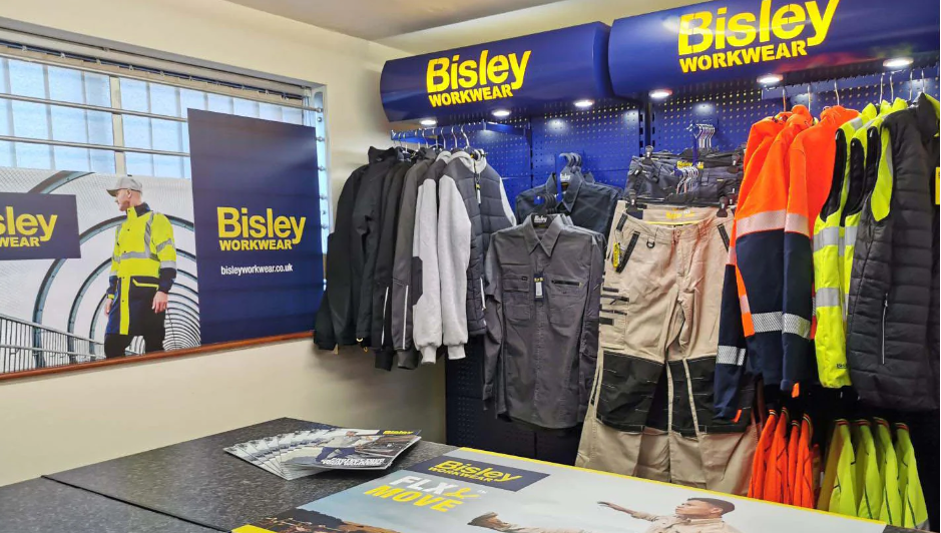 Psychological benefits
At the same time, companies that insist on branded workwear offer their employees a bunch of psychological benefits such as team spirit, a sense of belonging, professionalism and pride. In that way, they also boost employees' well-being and morale in the workplace. (It is superfluous to say that work satisfaction is key to a business's success.) In addition, it gives them the feeling that they are a part of the team. When everyone feels equally valued in the quality workwear, that creates solidarity and a sense of belonging. Moreover, team spirit then creates a collaborative working atmosphere and improves productivity.
Ask your employees for feedback and opinions concerning the uniform's style, practicality and comfort. Besides, offer your workers a range of patterns and colours. Participating in picking workwear can also be very fun for your employees. So put them together and make them proud to be a part of the process.
Appropriate workwear
Work uniforms will drastically differ depending on the work environment and specific industry. Many companies still prefer traditional business clothing and expect it in many corporations. On the other hand, it doesn't make much sense in other workplaces, such as industries that include manual labour, work with machines or, for instance, food facilities. In addition, more modern and younger companies may also have particular requirements when it comes to workwear. They might tend to follow contemporary trends. Therefore, appropriate workwear is very important depending on the sort of business.
Saves time and money
Putting together a personal, professional outfit during the work week can be very difficult in terms of time and finances for your employees. That can negatively reflect on their efficiency and reduce productivity. Therefore, providing your employees with practical and high-quality workwear can save them money and enable them to use their spare time better. Regardless of their personal or financial circumstance, in that way, you will make your staff feel equal.
According to mentioned facts, quality branded workwear evidently can significantly influence employee performance. That includes several essential things: enhancing productivity and increasing safety and protection to impact their well-being, professionalism, team spirit and pride.