Are you looking for ways to improve your marketing strategy? If so, you may want to consider using search engine optimization (SEO). Search engine optimization is a process that can help you improve your website so that it's more visible to potential customers. In this blog post, we'll explore some of the ways you can use SEO to improve your marketing strategy. Keep reading to learn more about this digital marketing strategy.
Investing in an SEO Agency
If you want to improve your website's visibility and ranking in search engine results pages (SERPs), you should consider investing in an SEO agency. This type of digital marketing agency can help you optimize your website and content for search engines, which can lead to increased traffic and conversions.
SEO agencies have a team of experts who are knowledgeable in the latest trends and techniques. They can help you identify and address any potential issues that may be preventing your website from ranking high in SERPs. Additionally, a digital marketing agency can help you develop an effective SEO strategy that meets your specific business needs.
When choosing an agency, it's essential to do your research. Look for an agency that has a good reputation and is experienced in SEO. Consider searching online for "SEO Bristol" or wherever you're located to find a reputable agency in your area. With a good SEO agency and a solid SEO strategy, you can see significant improvements in your website's visibility and ranking.
Research Your Keywords
One of the most important aspects of an effective SEO strategy is understanding your keywords and their respective search volumes. This information will give you a good idea of what topics to focus on and how to phrase your content to rank as high as possible on SERPs.
There are various free and paid tools you can use to research your keywords. These tools will help you understand the search volume and competition for specific keywords, as well as related keywords that you may want to target. Google AdWords Keyword Planner is a good place to start. This tool allows you to research average monthly search volumes for specific keywords.
Once you have a list of keywords that you want to target, you can begin incorporating them into your content. However, it's vital to use them in a way that makes sense for your target audience and the topic you're writing about. Don't try to stuff your content with keywords to rank higher — that will only result in a poor user experience and possible penalties from Google.
Optimize Website Content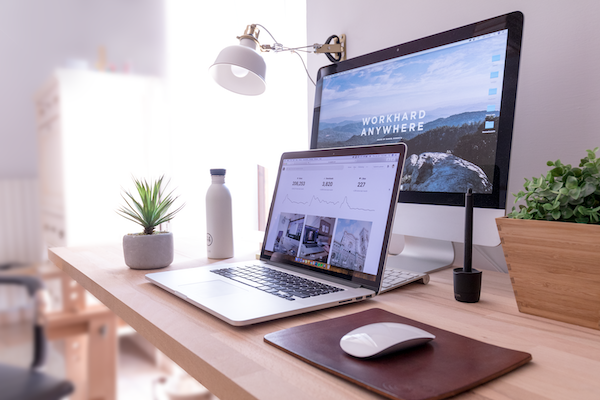 Optimizing your website's content is a crucial aspect of any effective marketing strategy. By optimizing your website content for search engines, you can make it much easier for potential customers to find you online.
The title of your page is one of the most important factors for SEO. It should accurately reflect the content of the page, and be concise enough to catch the attention of potential customers. The same is true for the description.
Remember to utilize the keywords you researched earlier. You should use them throughout your content, including in the title, the description, and the body of the text. Images and videos can also help improve your SEO. Make sure to include relevant keywords in the file names and the text associated with them.
Google likes fresh content, so make sure to update your website regularly. This will help keep your website ranking high on SERPs. By following these tips, you can optimize your website content for SEO and improve your marketing strategy.
Improving Your Marketing Strategy With SEO
Overall, improving your marketing strategy with SEO can be incredibly beneficial in helping your business grow and reach new customers through sbxhrl seo tool. So consider investing in an SEO agency, researching your keywords, and optimizing your website's content. By following these tips, you can attract more visitors to your site, improve your visibility online, and boost your sales and revenues.