Online casinos have been around for over two decades. In this time period, they significantly improved the quality of their content and its accessibility. Moreover, there are tons of user incentives or bonuses that drive engagement. It's easy to find operators who allow new users to play without making a deposit. The idea behind this article is to draw attention to the new technologies that are being used to improve and optimise the online gambling experience.
Modern Payment Options
For a long time, people were very suspicious of online businesses, and for a good reason. In the early 2000s, there were many online scams that simply went unpunished. The scams still exist, but people are significantly more cautious. Moreover, there are other ways to do business online without using bank account information.
Thanks to the open banking initiative and API information sharing, there are lots of tech companies that provide banking as a service or BaaS. This means that anyone who wants to make online purchases or play casino games can use different payment apps for their transactions. They don't need to leave sensitive information on a website that can get hacked. Nowadays, there are many gambling operators that accept Boku or Trustly, as well as other popular payment methods or e-wallets.
Moreover, the payment apps are also safe. They have two-factor authentication and AIs to monitor the user's spending habits. So, any suspicious activity triggers a safety mechanism and notifies the original owner of the attempted transaction. Finally, it's incredibly easy to integrate and use these banking options in casino apps, so players can make deposits within minutes.
Improved User Safety
Another important technological improvement relates to user safety. Before online casinos are legalised in any country or state, they need to be verified by a gambling commission or a regulator. Playing on regulated platforms is a lot safer because someone can hold them accountable in the event of a dispute. Additionally, the regulation nowadays also includes a self-exclusion program. This means that if someone feels that gambling can cause him or her financial damage, they can simply apply for self-exclusion. So, with this new technology, they won't be able to access the gambling site in question. What is more, casinos are prohibited from marketing and offering their content to users who are self-excluded from their platform.
Another safety feature that is now made available due to the new technology is SSL encryption. This means that users don't have to be too worried about leaving their personal information on the website. If someone tries to steal their data, they will need to decipher it, and that's almost impossible without the encryption key. If they still don't feel comfortable enough, they can play on sites that don't require account creation. Many crypto casinos actually allow their players to stay anonymous, as their ID isn't necessary for payment processing.
New and Innovative Slots
Slots have always been the big money makers for casinos. As a result, software developers are constantly trying to innovate and make the whole experience more enjoyable and engaging. At their core, slots will always be modelled after the original "fruit machine." But, developers went above and beyond as they played around with this formula and stretched this original concept. So, thanks to the new technology today, players have access to innovative slot mechanics that make the gameplay more entertaining. Here are some examples:
Cascading reels – Whenever you score a winning combination, the symbols on the payline will disappear, and the ones above will then occupy their space. If a new combination lines up, the process will repeat. In a way, you can cascade into multiple winning combinations. It makes the whole experience more unpredictable and exciting.
Cluster symbols – If you played games like Bejewelled or Candy Crush, then this concept will be very familiar. There are no traditional paylines here. When the same symbols appear next to each other, they disappear, and the player wins coins.
High number of betways – Classic slots have 5 reels, 3 rows, and 25 paylines. The newer games don't strictly adhere to this concept. They can have lots of paylines or betways, and add more decision-making for the players. Whenever you bet you need to allocate the stake for each payline. Most games do this automatically, but when there are lots of betways, players can decide how many paylines they want to keep active.
There are also bonus features in slots that can act as a whole separate mini-game, which makes each slot unique. Some of them might seem like nothing special, but they do, in fact, affect your odds of winning. There are other features that also impact the overall user experience.
There are many online casinos in the UK that offer free spins after account creation to customers so they can try some of the new slots with unique features.
Predictive Algorithms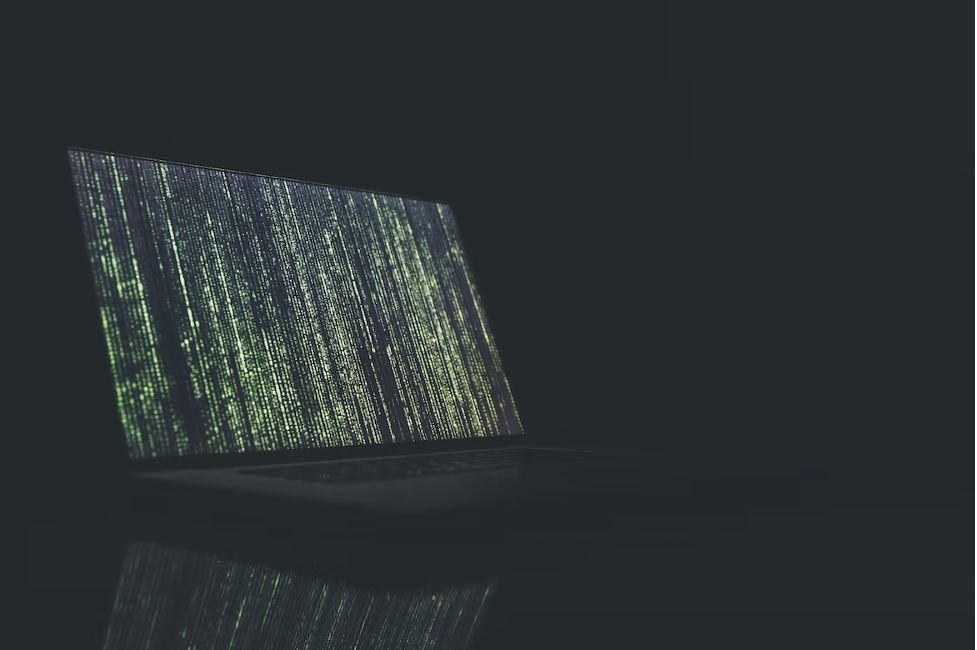 Anyone who is subscribed to a streaming service knows that sometimes it can be difficult to pick what to watch. The same applies to casino games. The game library can feature hundreds of slots, blackjack variations, multiple versions of roulette, etc. By logging user history and activity, the new algorithms can predict the continent you will like based on the content you enjoyed in the past. So, if you love slots with a specific theme, or if you mainly choose games with high RTP, the algorithm will notice those patterns and offer you games that are perfect for you.
Logging User Activity for Promotions and Freebies
In order for casinos to offer bonuses and ongoing promotions, they need to keep track of player expenses and activity in their database. If they claimed a bonus, the casino needs to verify all subsequent payments and ensure that playthrough requirements for that bonus have been met. A lot of this is automated and happening underneath, but this data capture technology is necessary in order for bonuses to be a feature.
There aren't many features that can improve user experience, like risk-free gambling. Lots of operators have big and generous bonuses, but due to high wagering requirements, players tend to be discouraged from claiming them. That's not the case with small promotions that give free spins or free cash without any strings attached. Typically, these promotions have a minimum withdrawal policy that makes it harder to cash out small wins, but they are still enjoyable.
Casinos often have small promo codes that they award to loyal users. Of course, they want to avoid freeloaders who only come to use up the bonus and never come back. As a result, these promo codes are given to players who are VIP members and who make deposits regularly. With the right strategy, players can even increase their chance of winning real money on slots, and there are online guides that can help with that.
Furthermore, there are other ongoing reload and cashback offers that make deposits more satisfying and losses less frustrating. In other words, users feel like they are getting more value for their cash. Once again, keeping track of expenses for each individual account is necessary in order for these promotions to function.